Online Banking
Log in
Close Online Banking Login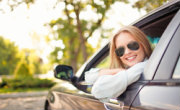 Auto Loans
When looking for your next vehicle, you have a lot to consider — especially financing. We can help you simplify the process with a loan that is best for you.
You can receive up to 100% financing for a new or used vehicle, and can even be pre-approved! Apply today — our friendly, professional lenders will be glad to help you.
Contact Lisa Strohl or Bobbie Walker for more information.
Benefits

Personalized Service
Buy a new or used vehicle
Recreational vehicle loans also available
Up to 100% financing
Flexible terms that fit your budget
Competitive rates
Pre-approval available
Easy Application process
Quick local loan decisions